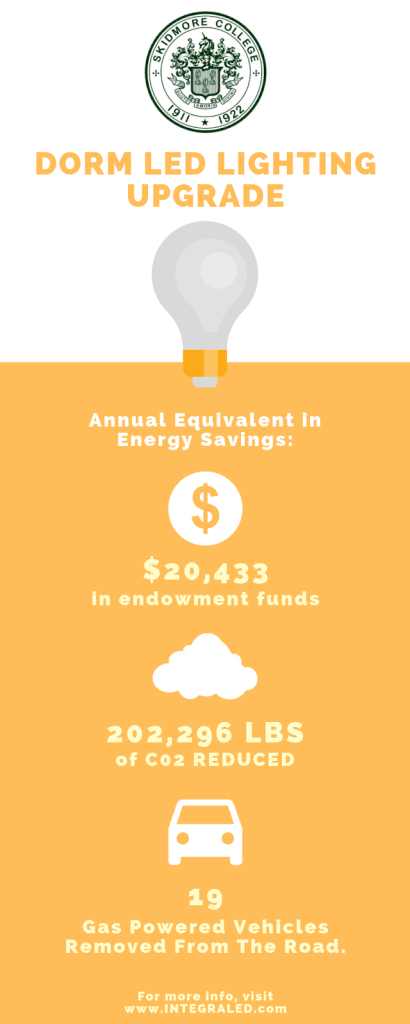 Skidmore College was looking to upgrade their inefficient lighting system in their dorms in order to save on energy cost. Integra LED connected with Skidmore and completed a complimentary audit to assist them in understanding their current lighting system and how LEDs can help improve their efficiency. After reviewing the proposal, Skidmore moved forward on upgrading 3 dorms on their campus in Saratoga Springs, NY. Integra's installation team completed the project during the summer break as to not disrupt the student's schedule. 
One unique aspect of the lighting upgrade at Skidmore was the installation of Vital Vio's White Light Disinfection Technology. These fixtures were installed in the dorm showers which kills bacteria and other harmful organisms using disinfecting LED's to help keep spaces clean that commonly are exposed to bacteria. 
Integra LED secured $11,610 in incentive funds from their local utility company to help reduce the overall project cost for the college. Within the first year of installation, Skidmore will see an estimated reduction in lighting cost of $20,433 after upgrading to LED lighting.